Our New Business Division works to create new business opportunities. The existing businesses of our company are often influenced by changing market volumes due to the economic climate, so it is essential to create new business areas to prepare for any decrease in the existing business market. Now we are developing "Soft-hydrothermal processing", "Nursery maintenance equipment" and "Electric control" technologies. With these bases, we are creating new business field.
Development of waste mushroom substrate recycling technology by
soft-hydrothermal process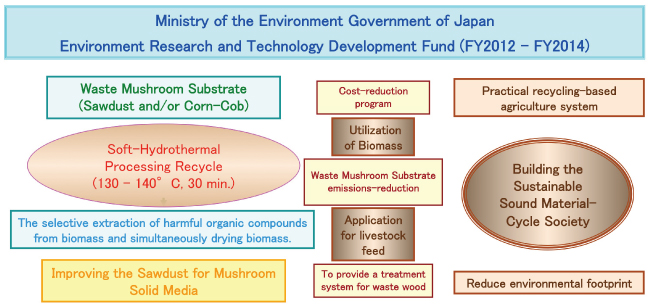 Subject: Use of Soft-Hydrothermal Processing to improve and Recycle Waste Mushroom Substrate for Sawdust and/or Corn-Cob Substrate Cultivation Media.
Recycling Waste Mushroom Substrate for Corn-Cob Substrate Cultivation Media!
We believe the hydro-thermal processing contribute
"the sustainable sound material-cycle Society"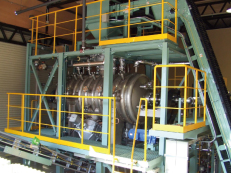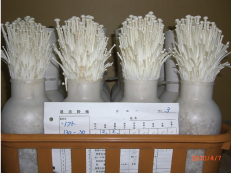 Development and sale of nursery product
maintenance equipment
Wheel washer machine "Clutto" for wheel chairs and walking assistance vehicle
Automation of wheel washing which is currently done by hand only.
Quick setting and removal for all types of wheel chair.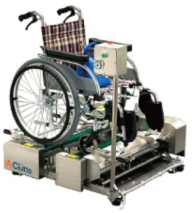 Maintenance lift table for wheel chairs and walking assistance vehicles "Easy Rotary Lifter"
Best for maintenance of welfare equipment (wheel chair, walking assistance vehicles).
Table rotates and easy direction change is possible for wheel chair.
Wheels can be rotated easily! Good for cellophane wrapping on wheels.
Rollers can be stowed and can be used as a normal table.
40kg type and 80kg models are available.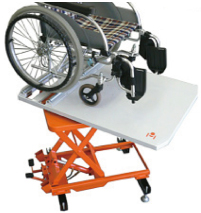 Developing Theme
Use of soft-hydrothermal process ⇒ Recycle of waste mushroom substrate
Development of nursery products ⇒ Development of maintenance equipment
Other ⇒ Electric control equipment